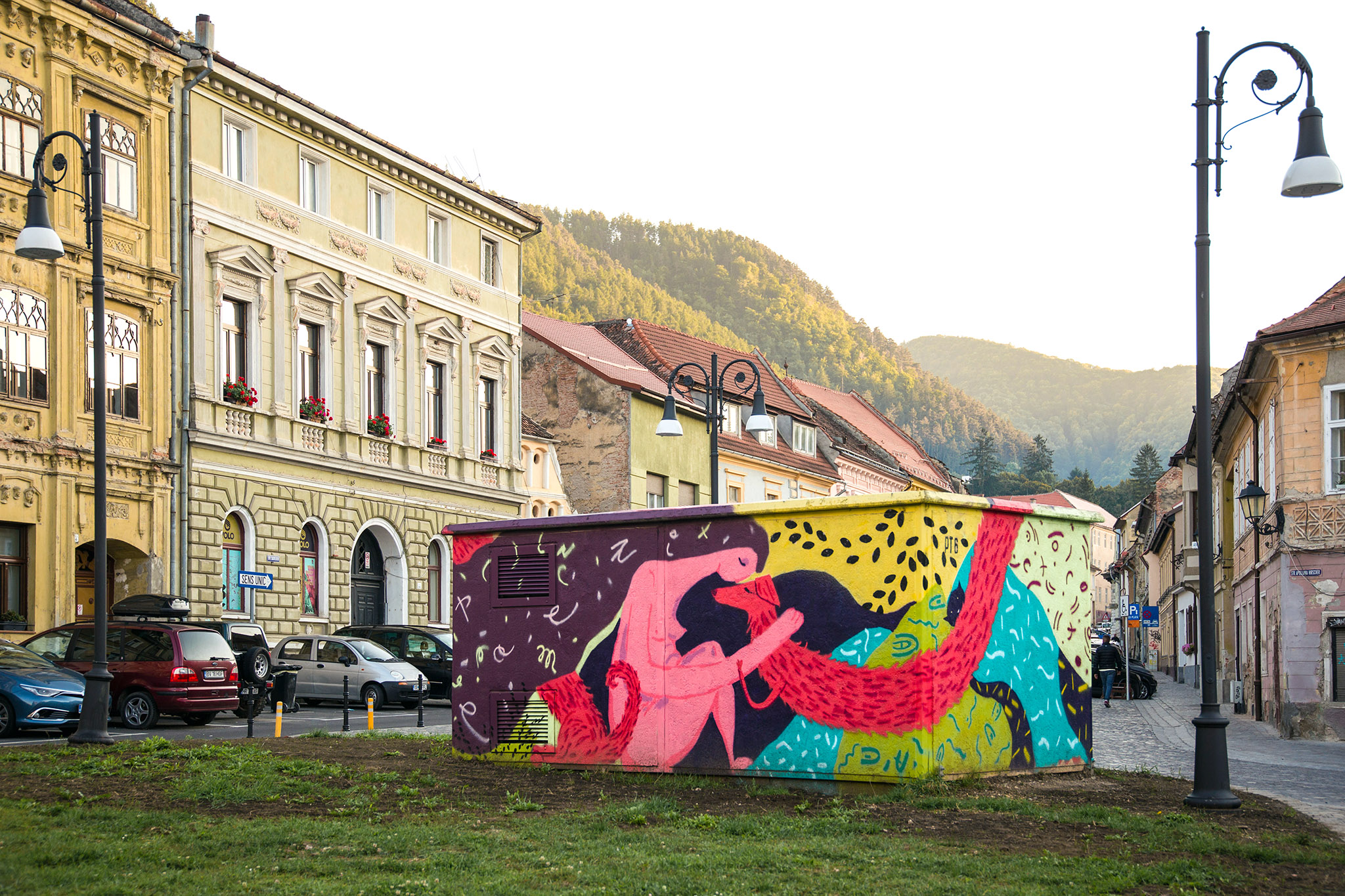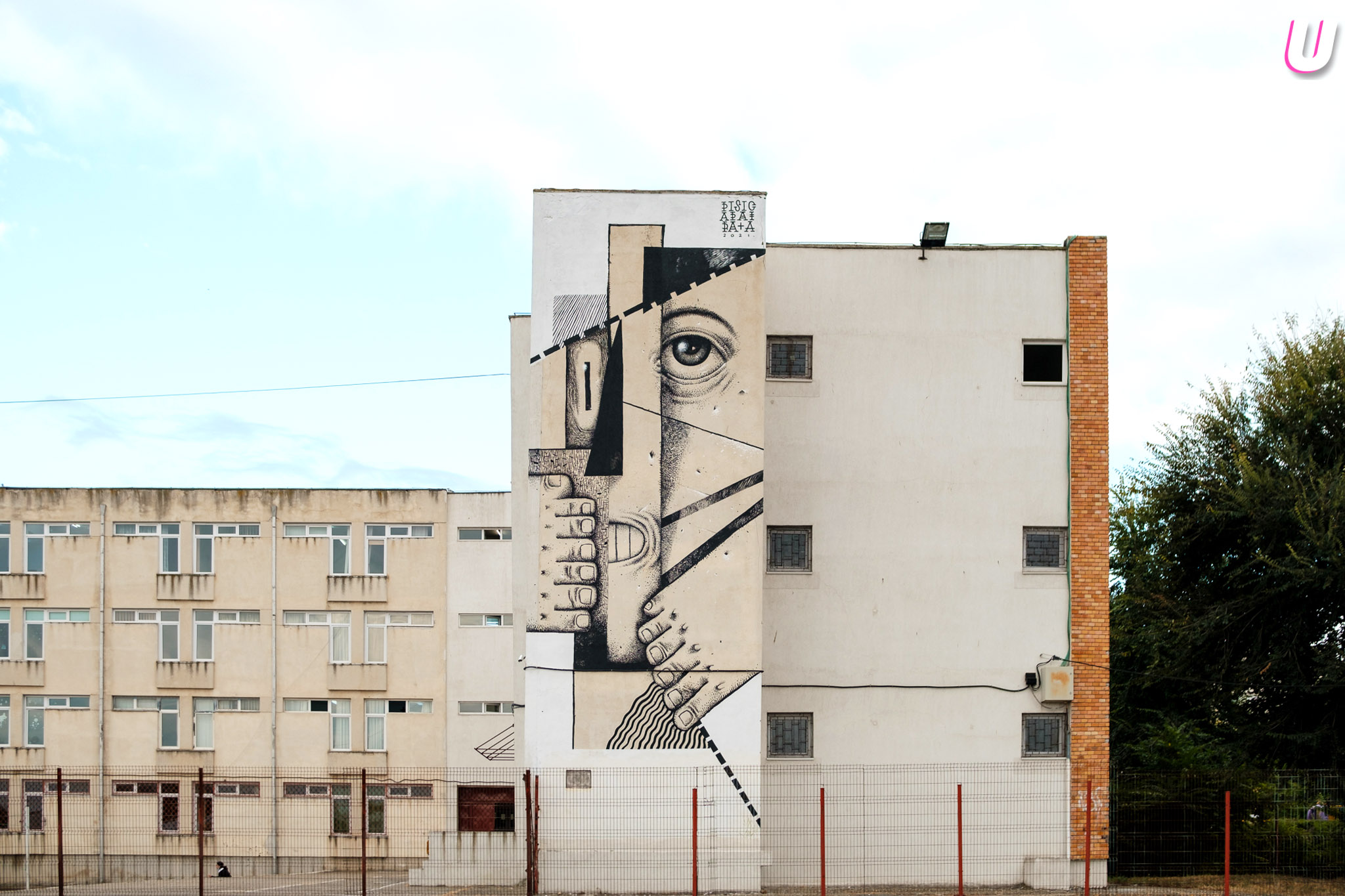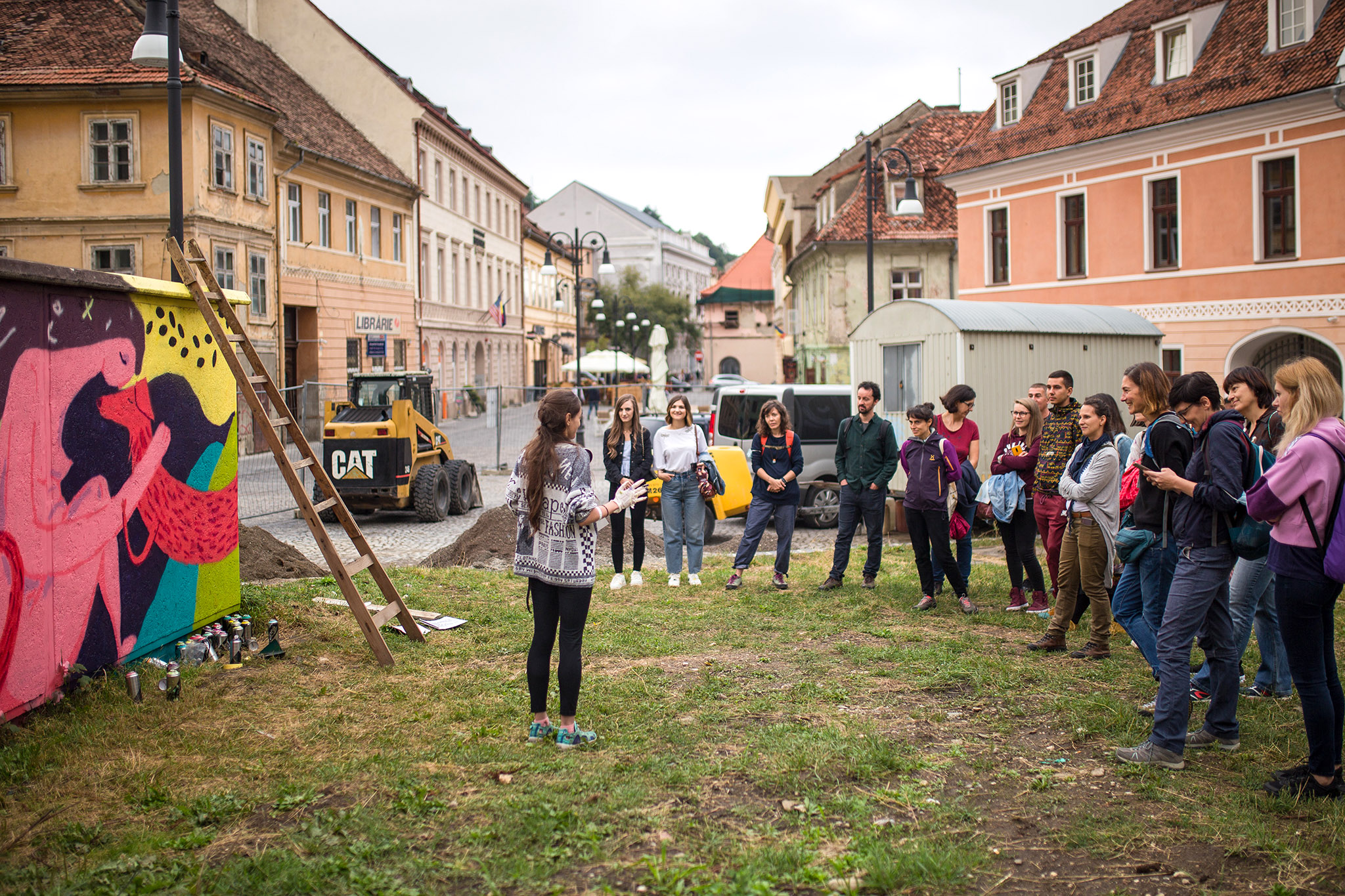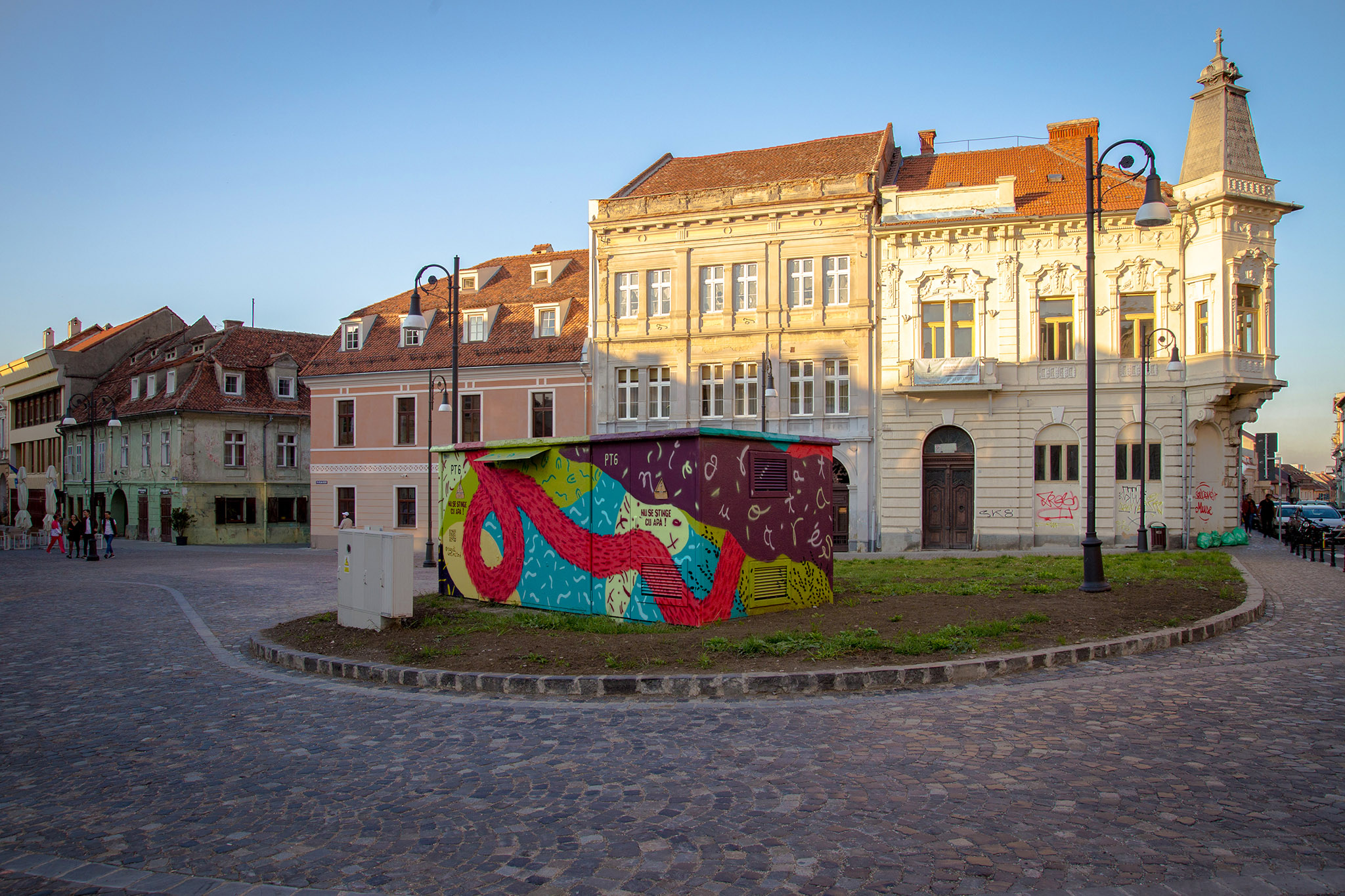 2021 – 2023
Un-hidden Romania is an urban regeneration cultural programme, which aims to humanize public spaces in the country through art and to promote their discovery and exploration.
Activities
Pisica Pătrată – Constanța, SANDi + Oana – Brașov, Secret Artist – Bucharest and Fragmenta + Bucurie – Iași
2021 – 2023
5 STREET ART WORKSHOPS
Bucharest
2021 – 2023
Brașov & Bucharest
2021 – 2023
2 OPEN CALLS – for murals/street art interventions & photography contributions to the online map
Online
2021 – 2023
1 STREET ART MAP – 60 artworks in public space
Online
2023
1 STREET ART BOOK – 300 copies
Worldwide / Online
2023
1 EXHIBITION
Galeria 1001 Arte, Bucharest
Mai 2023
---
OPEN CALL for photography contributions
Online vote
1 – 13 December 2021, 23:59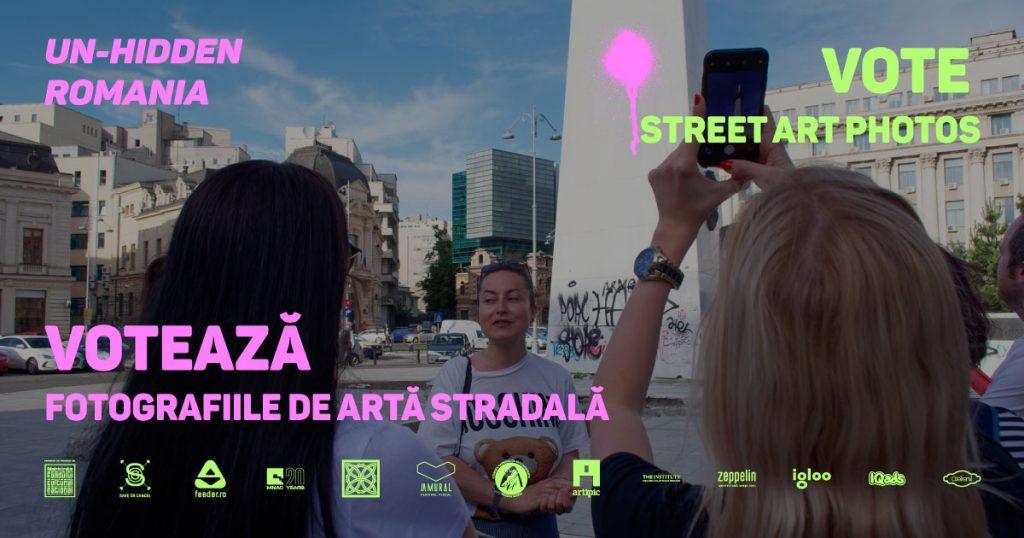 ---
Un-hidden Street Art in Romania book
A5 book, softcover, second edition, 2021
100 pages, 15 cities, 8 maps, 100 local and international artists, 200 places to visit, 350 photos with murals in Romania.
---
PISICA PĂTRATĂ
Un-hidden Romania x National College of Arts "Queen Mary", Constanța, September 2021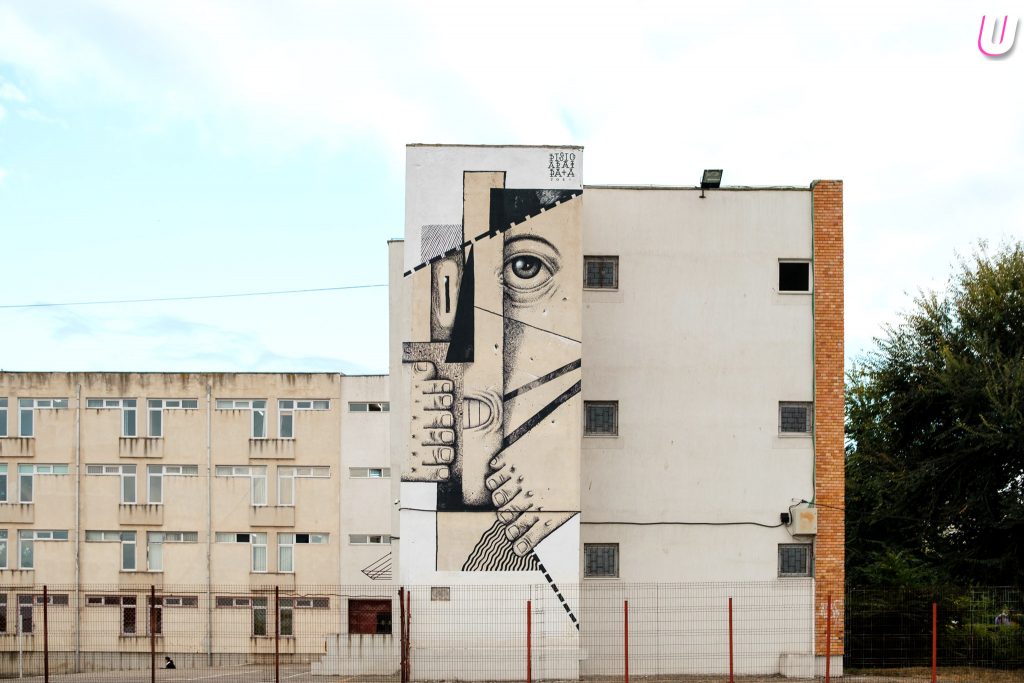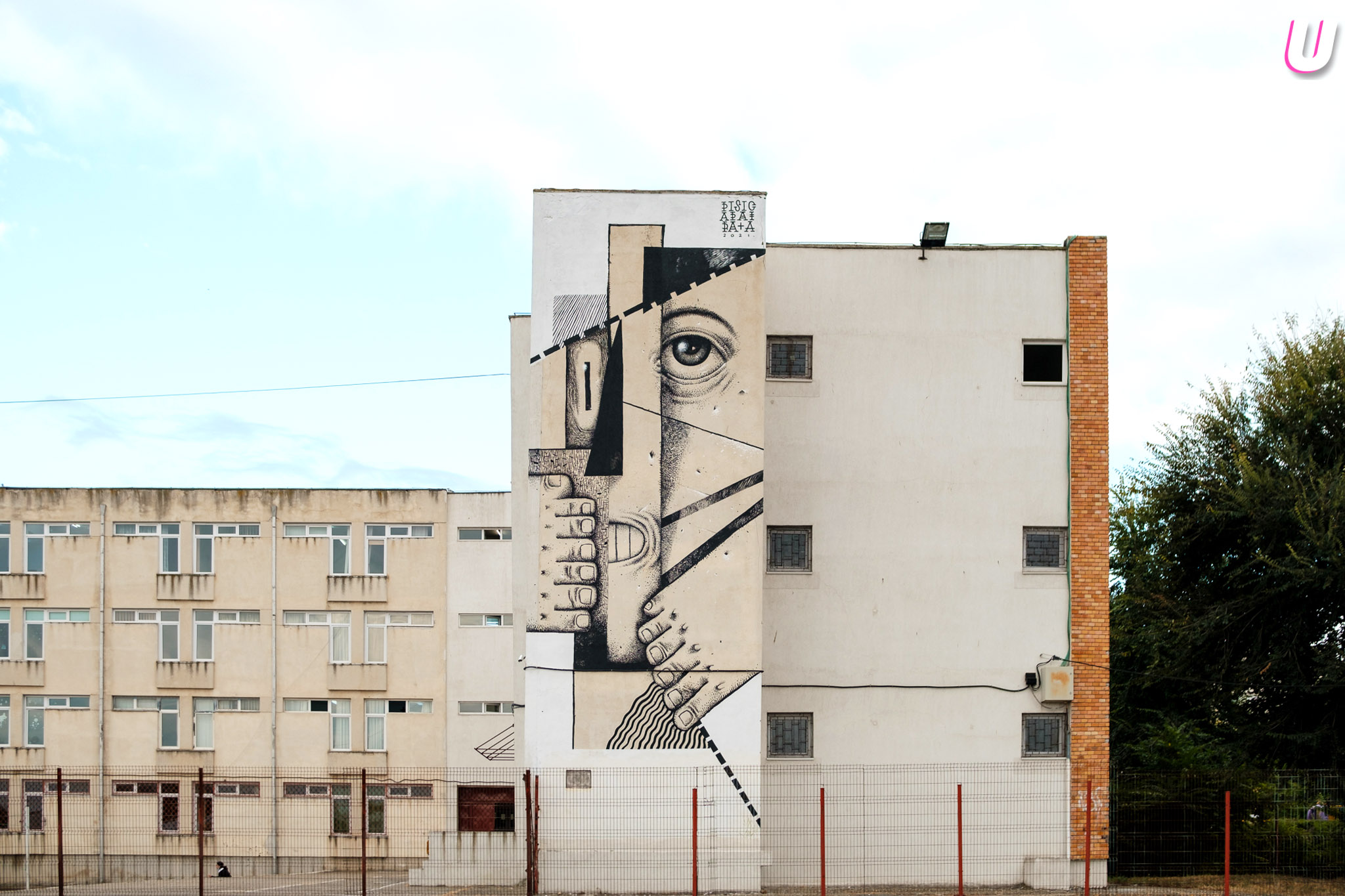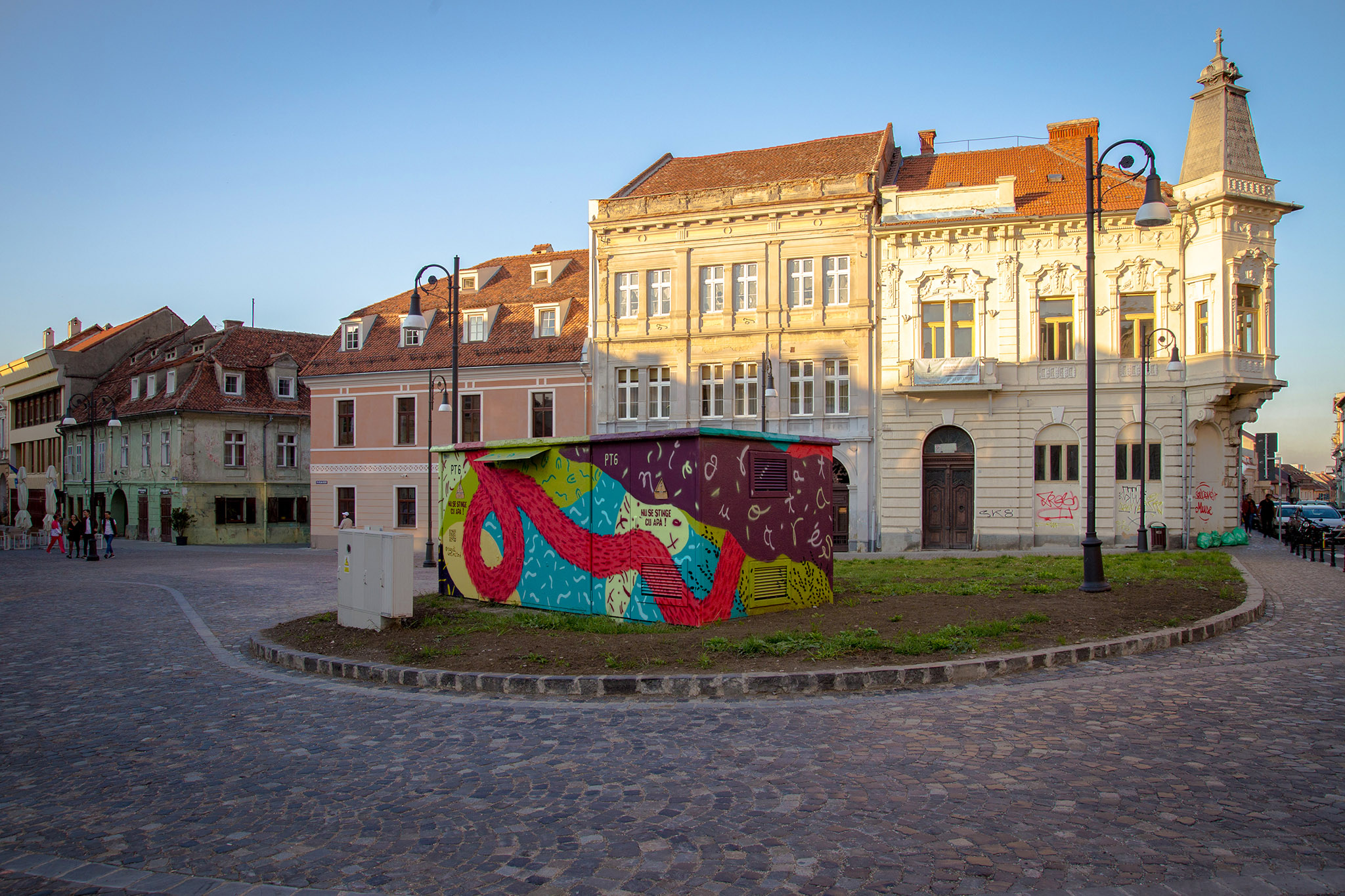 SANDI (mural) + OANA (sound composition)
Un-hidden Romania x Amural, Brașov, August 2021
---
News
News
București, 2nd December 2021, Save or Cancel The first Un-hidden Romania call, dedicated to urban art photography, is in the public selection stage. Save or Cancel invites you to discover photos that …
News
Bucharest, 1st of November 2021, Save or Cancel If you photograph street art, take part in the new open call launched by Save or Cancel, within the multi-year Un-hidden Romania programme. Th…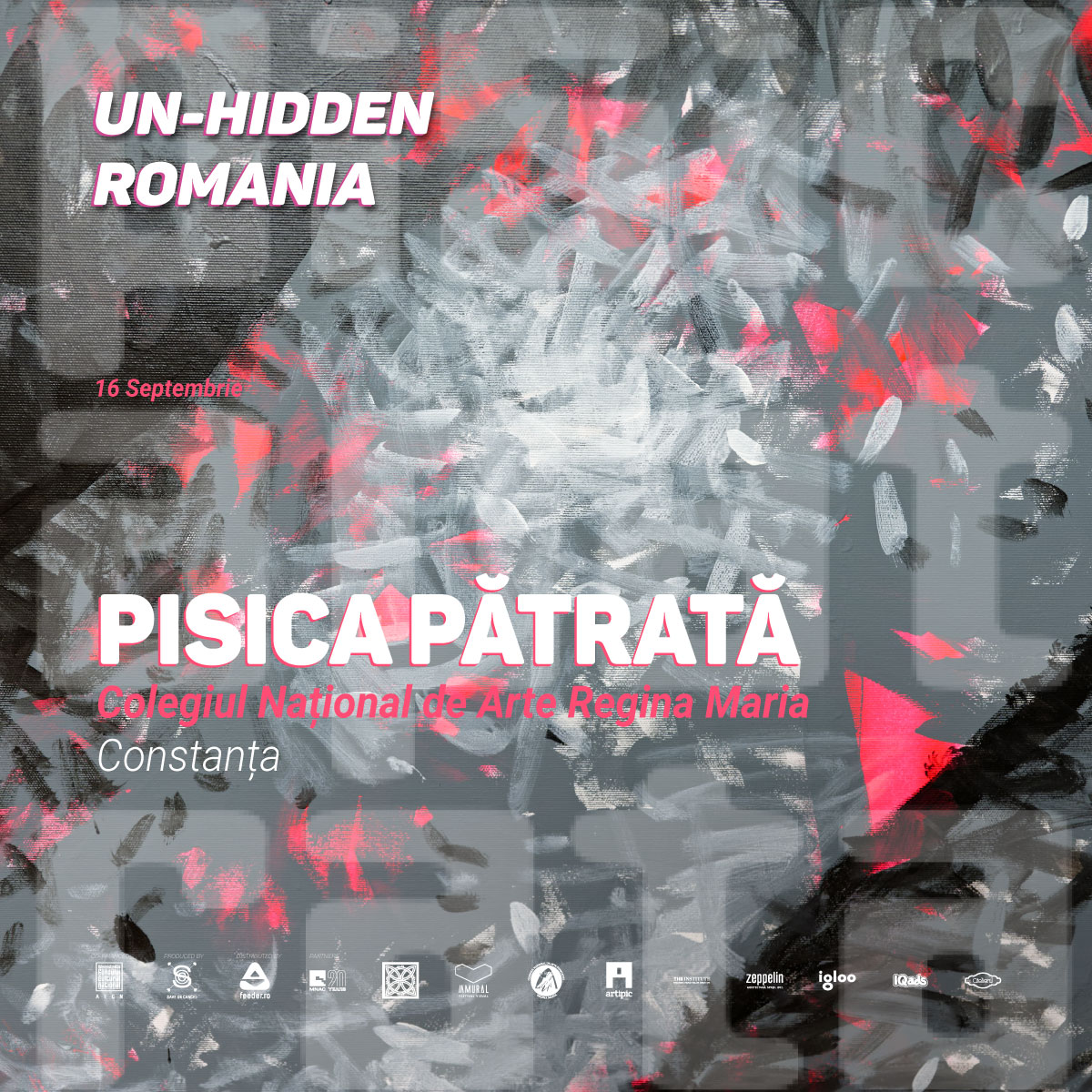 art interventions
The urban regeneration through street art programme, Un-hidden Romania, invites Pisica Pătrată to paint a new mural at the National College of Arts Regina Maria in Constanța. Soon, we meet o… Un-hidden Romania is a multiannual programme created by Save or Cancel.
Co-financed by AFCN
The program does not necessarily represent the position of the National Cultural Fund Administration. AFCN is not responsible for the content of the project or how the results of the program can be used. These are entirely the responsibility of the beneficiary of the funding.
Distributed by feeder.ro
Partners: National Museum of Contemporary Art (Bucharest), Faculty of Sociology and Social Work (Bucharest), Amural (Brașov), National Highschool of Arts Queen Mary (Constanța), Artipic Association (Iași)
Media Partners: Igloo, Zeppelin, The Institute, IQads, Revista Atelierul
---
About Save or Cancel
Since 2008, Save or Cancel is a medium of communication and propagation of arts and culture, facilitating their role in contemporary society.
Self-initiated multidisciplinary programs by Save or Cancel support the development of the contemporary society by identifying opportunities for sustainable and adaptable (re) valorization of the existing, through cultural, editorial, architecture and design projects.