Mister Thoms (Italy)
📍Un-hidden Romania x Lente, Bucharest
🗓 April 2023
---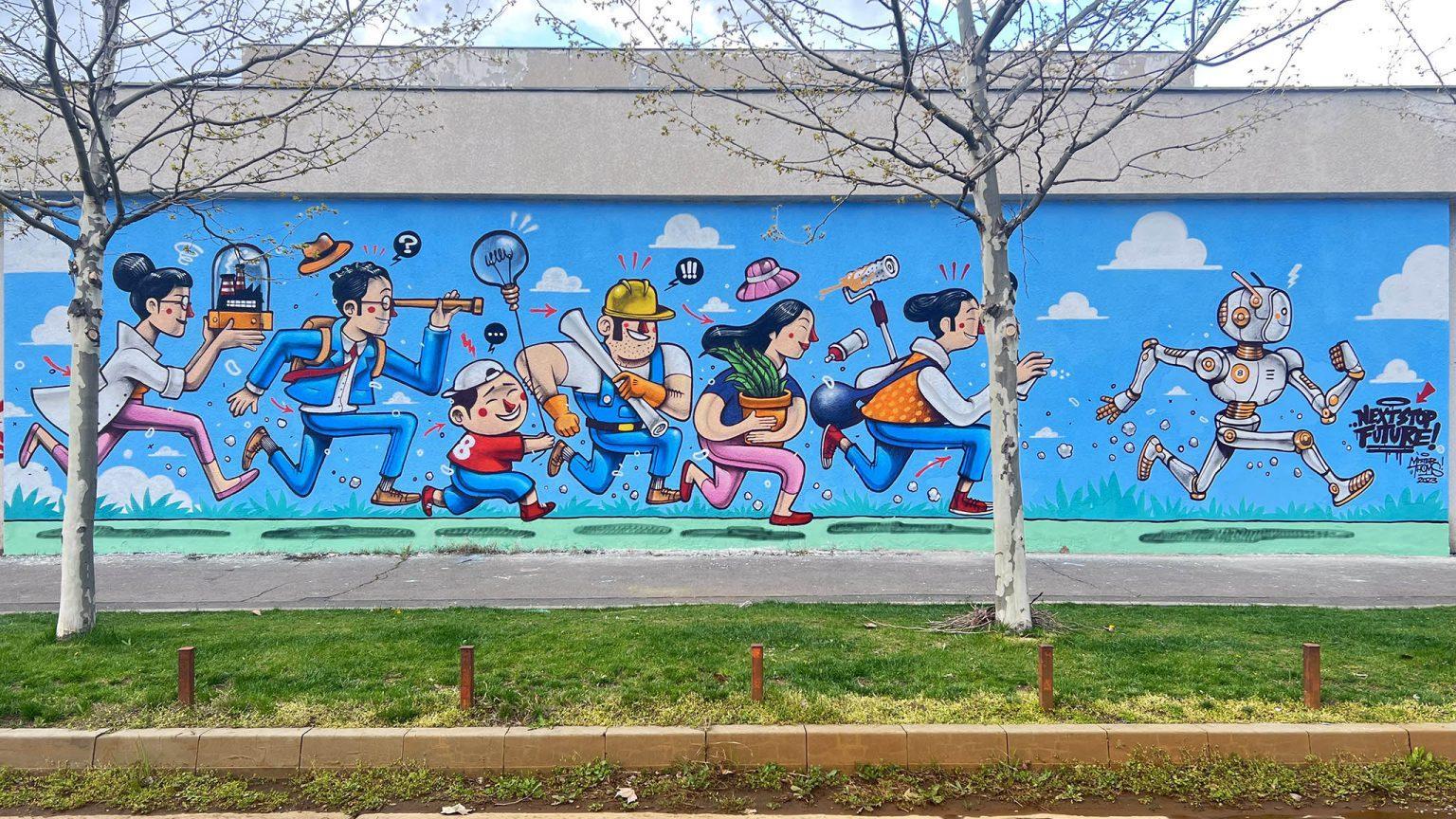 Mister Thoms (Italy)
📍Un-hidden Romania x Romexpo, Bucharest
🗓 April 2023
---
Andrei Felea
📍Un-hidden Romania x MNAC Annex (National Museum of Contemporary Art), Bucharest
🗓 April 2023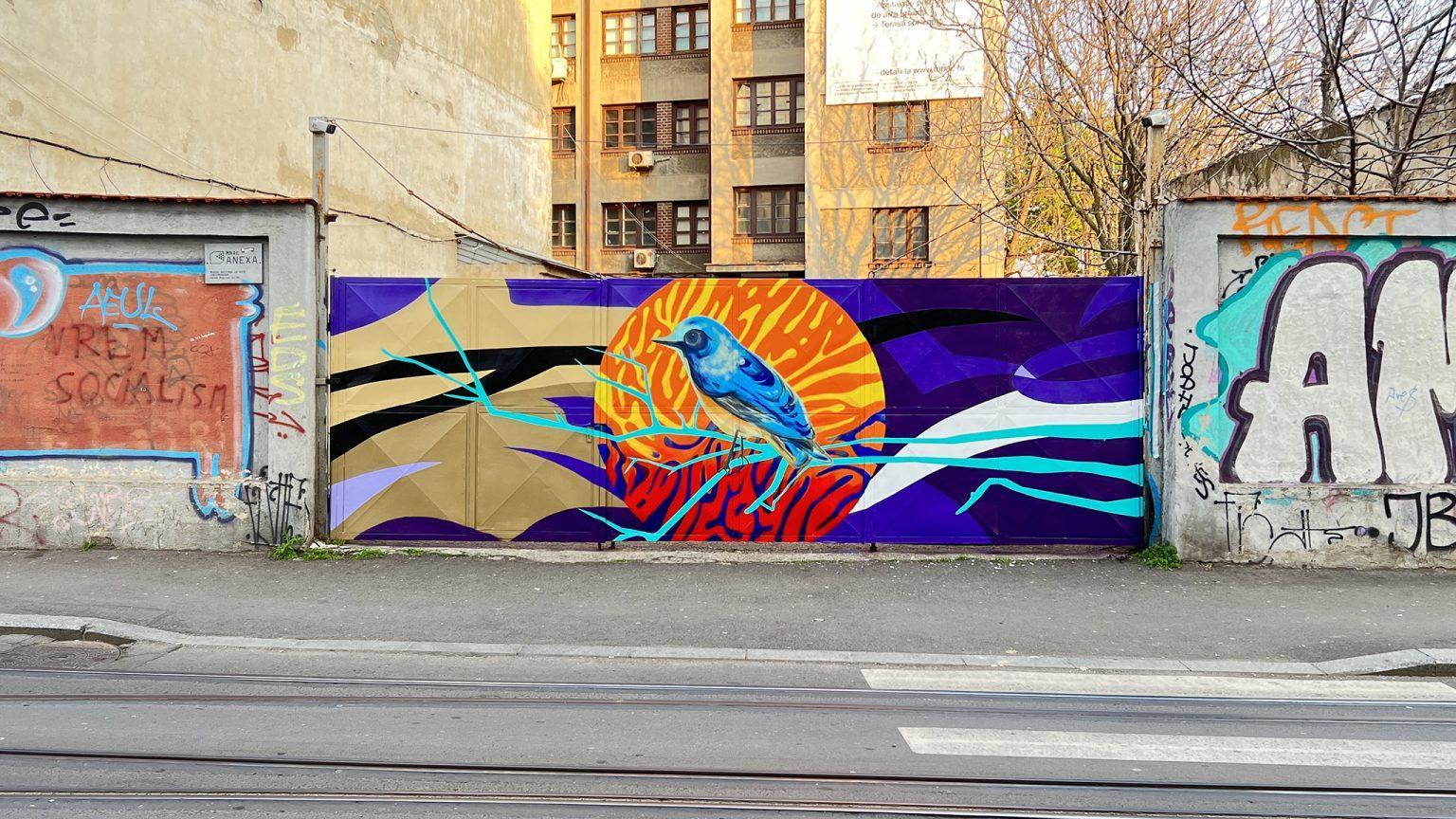 ---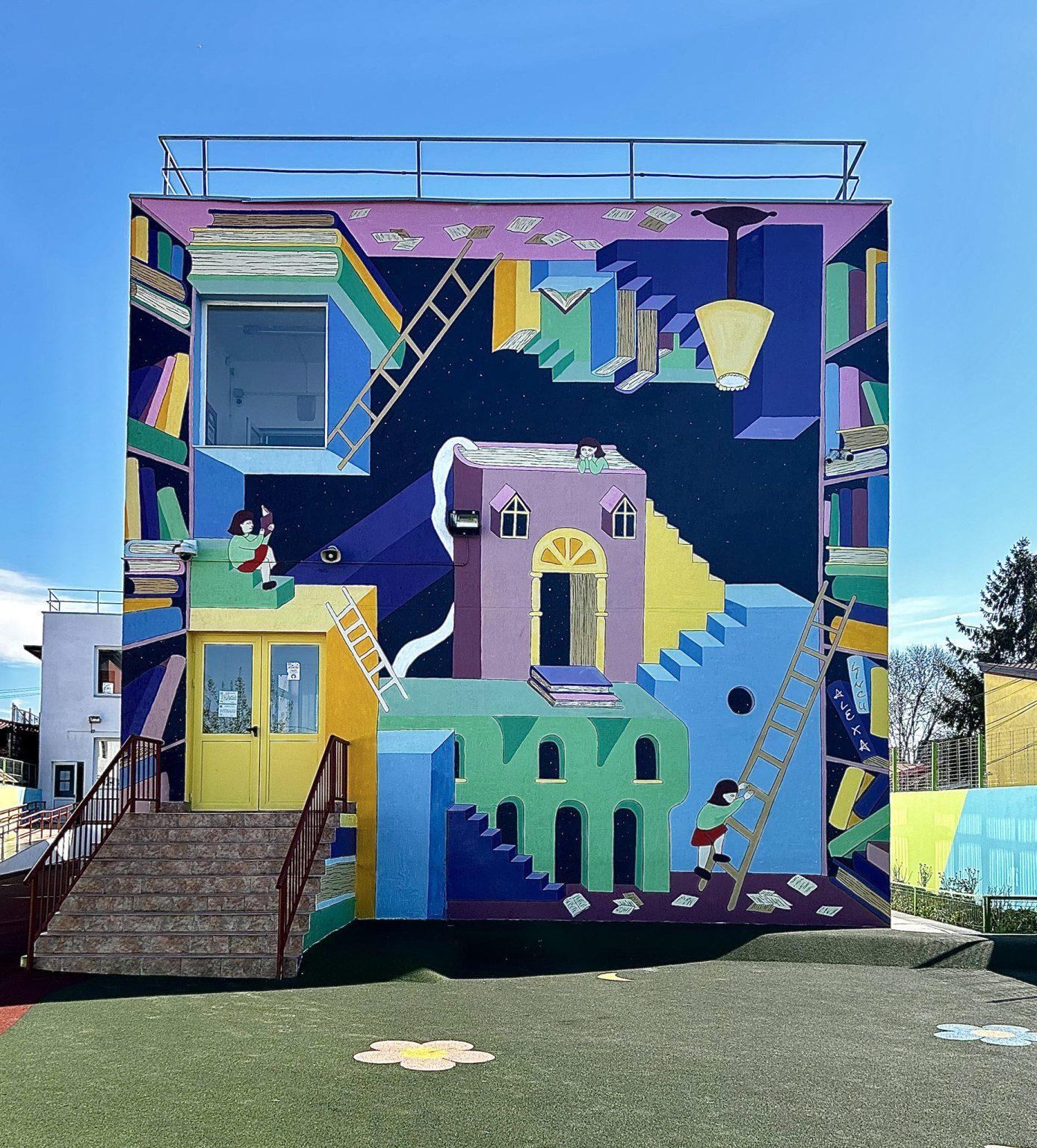 Alexa Lincu, open call winner (mural art) + Xandru (electronic music composition)
📍Un-hidden Romania x Special Secondary School No. 9, Bucharest
🗓 19 – 27 March 2023
---
Wanda Hutira
📍Un-hidden Romania x Ion Creangă Branch, Metropolitan Library of Bucharest
🗓 October 2022
---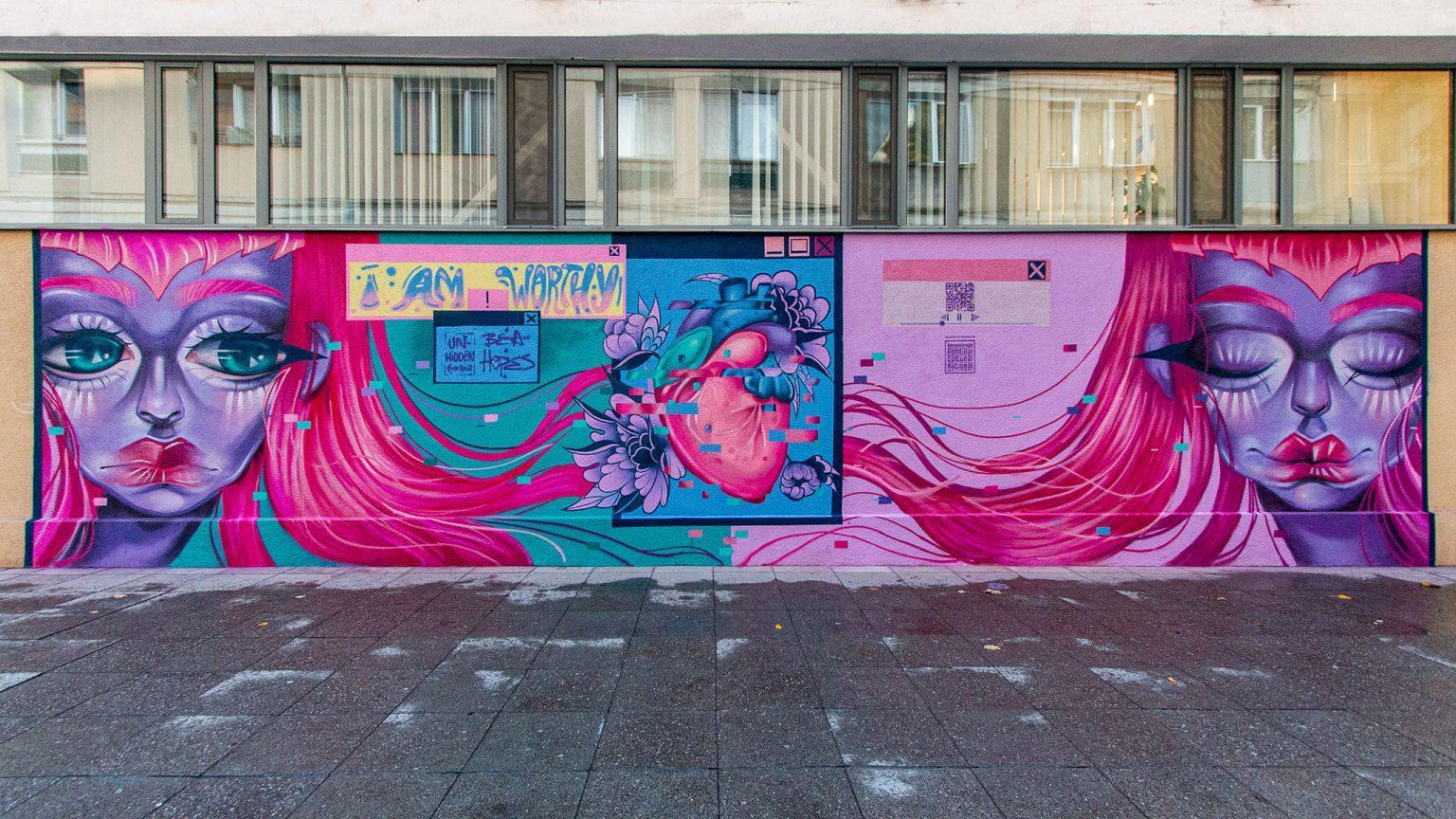 Bea Hopes (mural painting) & Bucurie (soundtrack)
📍Un-hidden Romania x Artipic Association, Iasi
🗓 September 2022
---
Maria Bălan (installation) & Adrian Drăguț (audio composition)
📍 Faculty of Sociology and Social Work, University of Bucharest
🗓 August 2022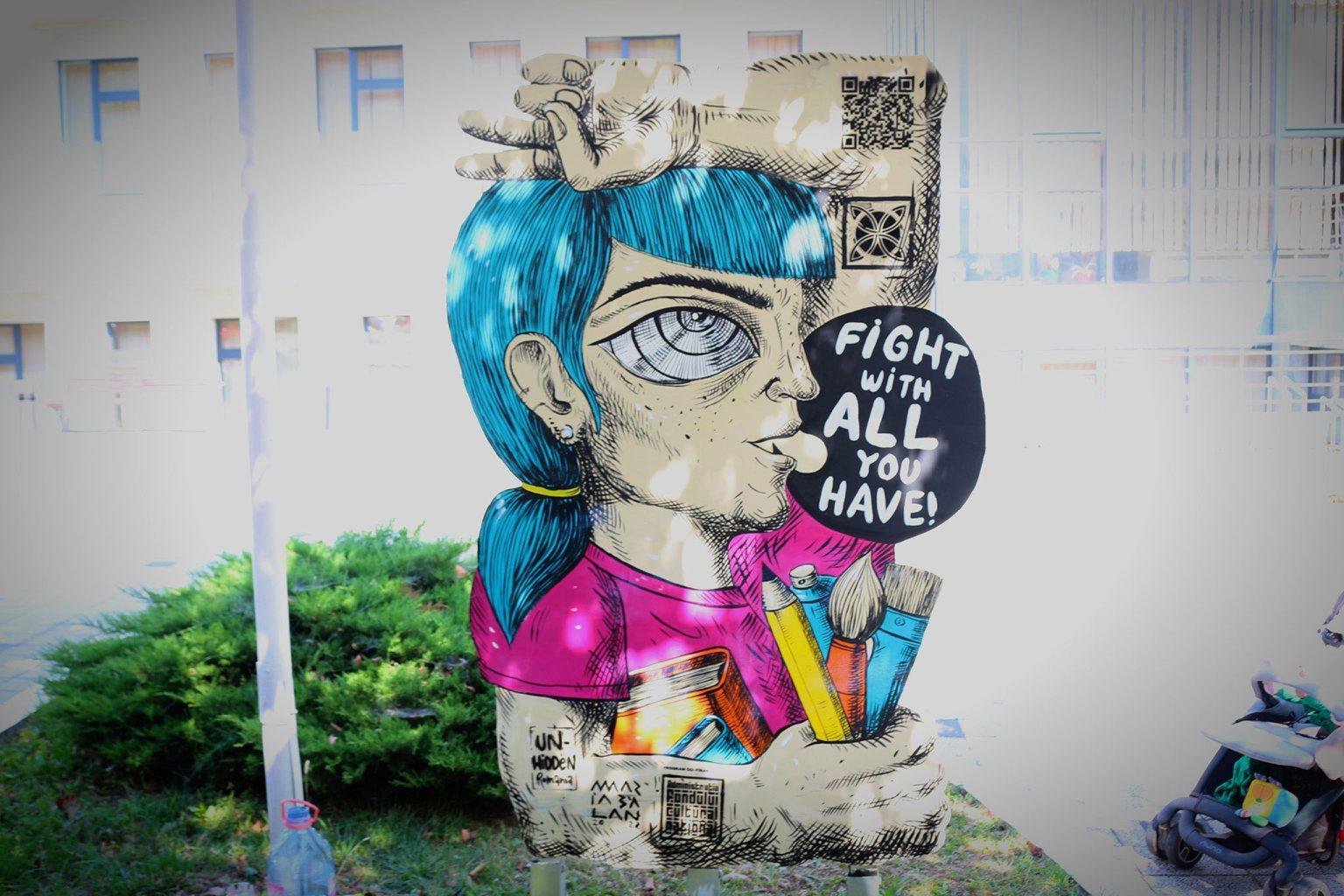 ---
Ortaku & Toybox
Un-hidden Romania x Ion Creangă Branch, Metropolitan Library of Bucharest
🗓 July 2022
---
PISICA PĂTRATĂ
Un-hidden Romania x National College of Arts "Queen Mary", Constanța, September 2021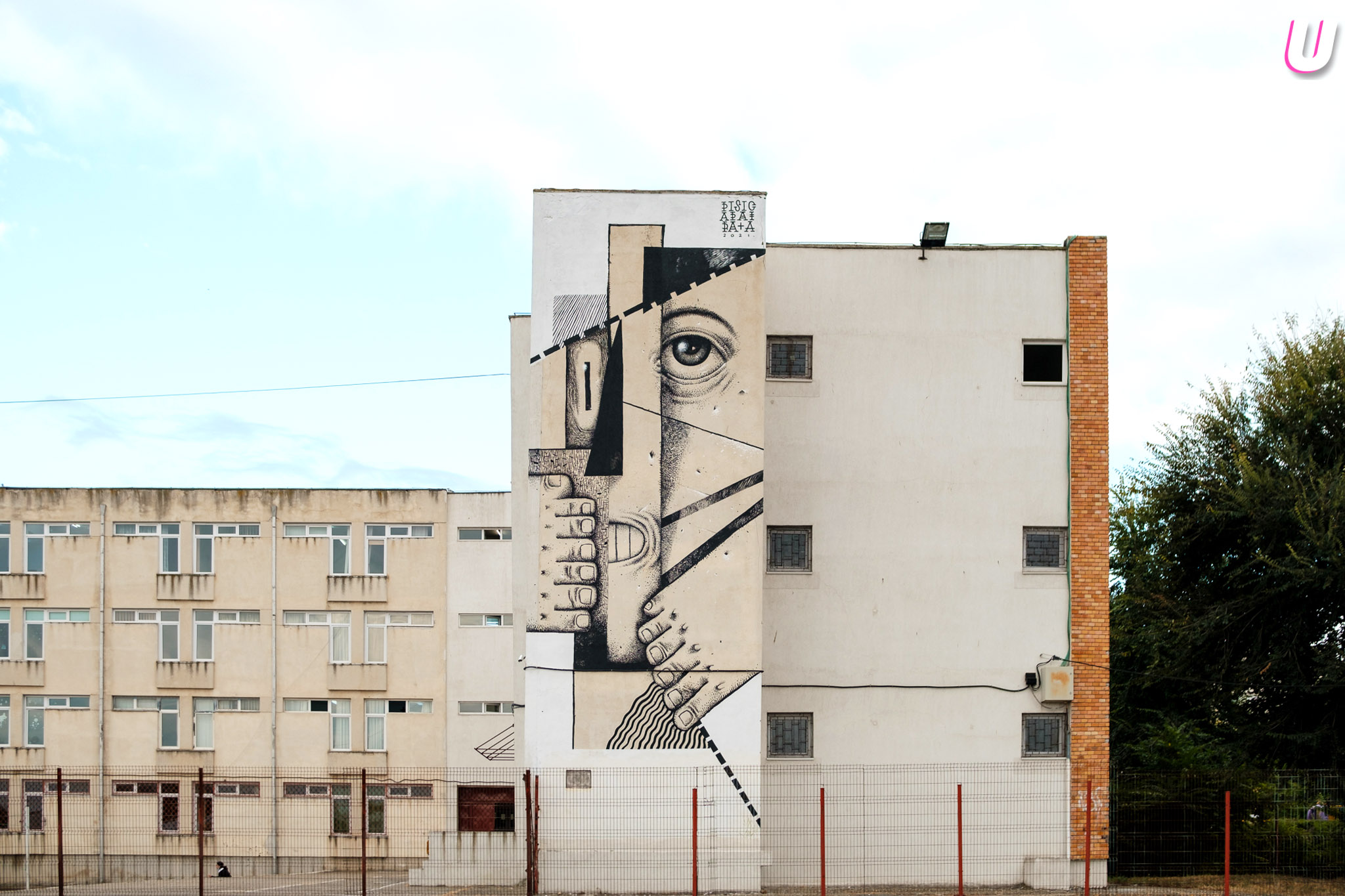 ---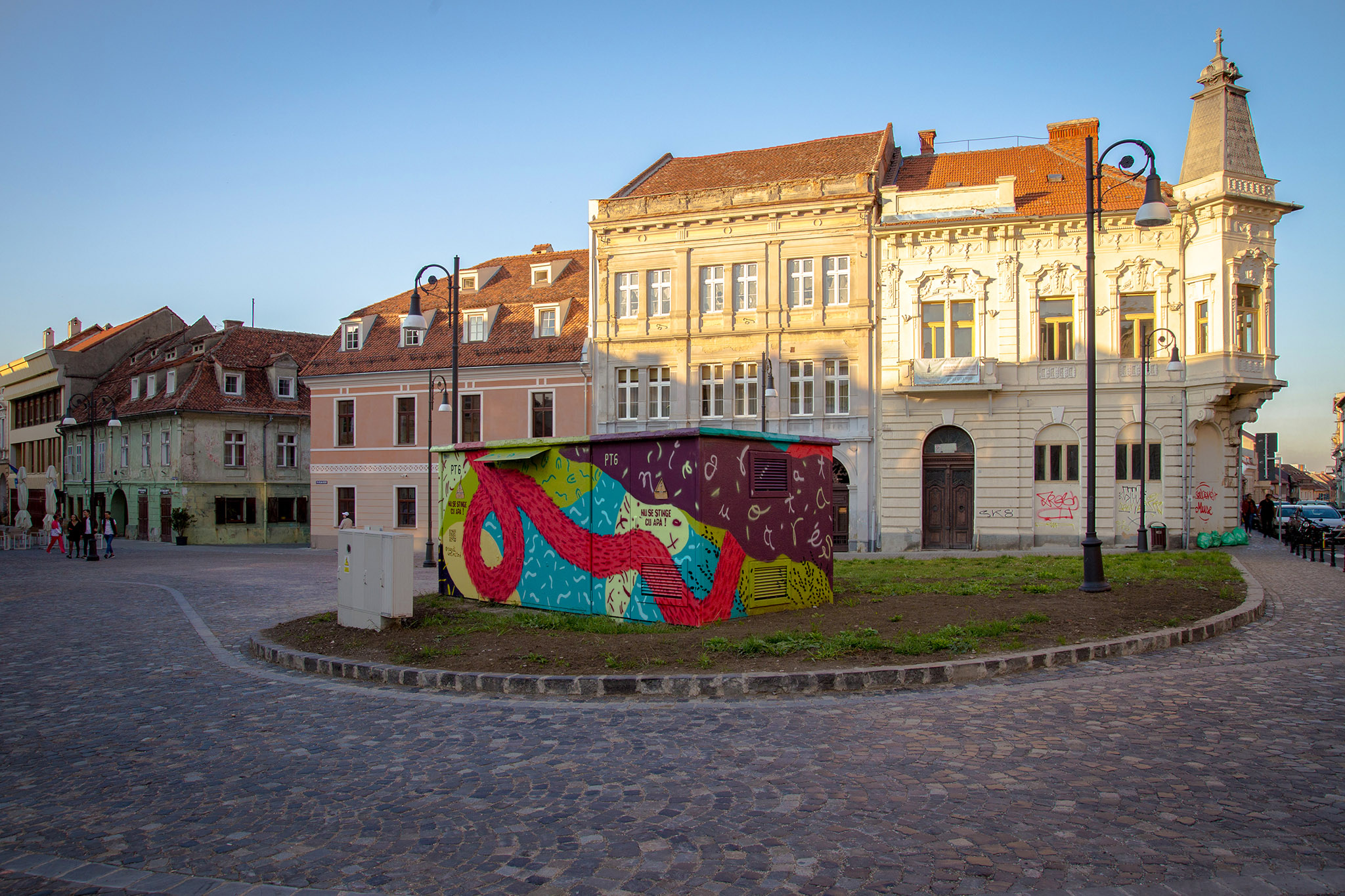 SANDI (mural) + OANA (sound composition)
Un-hidden Romania x Amural, Brașov, August 2021
---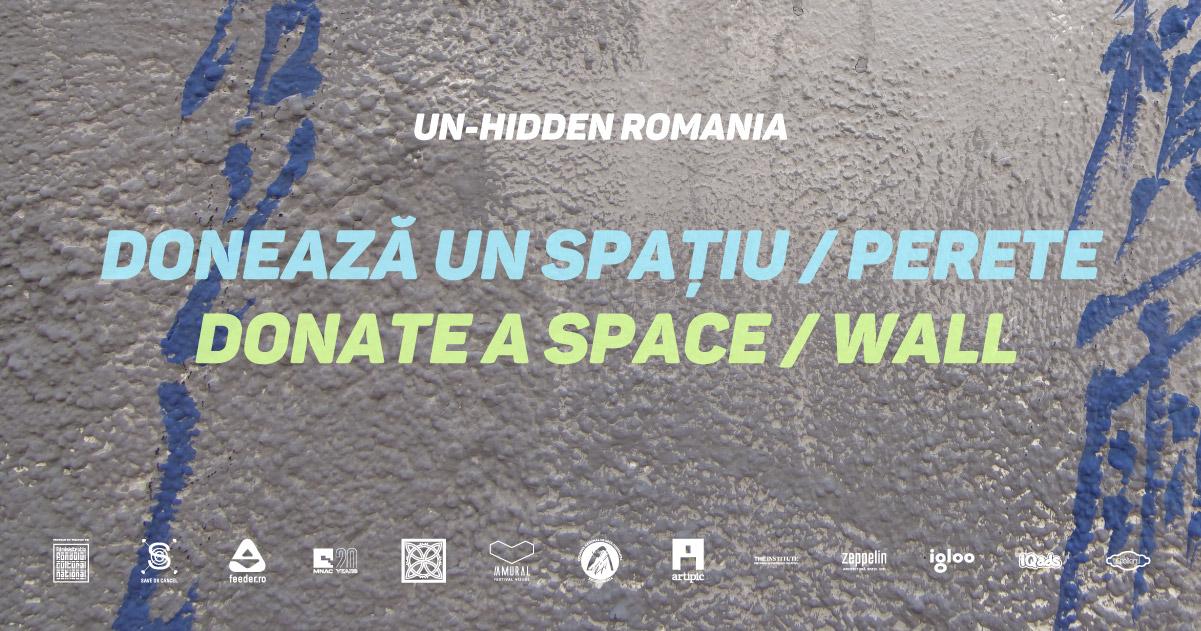 Donate a wall or space to Un-hidden Romania
Donate a wall or space to Un-hidden Romania and contribute to the regeneration of the city through art in public spaces.
We offer an opportunity for you to host one of the artworks produced during the Un-hidden Romania cultural programme on your blind wall, fence or in your yard. Un-hidden Romania is a multiannual programme created by Save or Cancel.
Co-financed by AFCN
The program does not necessarily represent the position of the National Cultural Fund Administration. AFCN is not responsible for the content of the project or how the results of the program can be used. These are entirely the responsibility of the beneficiary of the funding.
Distributed by feeder.ro
Partners: National Museum of Contemporary Art (Bucharest), Faculty of Sociology and Social Work (Bucharest), Amural (Brașov), National Highschool of Arts Queen Mary (Constanța), Artipic Association (Iași)
Media Partners: Igloo, Zeppelin, The Institute, IQads, Revista Atelierul
---
About Save or Cancel
Since 2008, Save or Cancel is a medium of communication and propagation of arts and culture, facilitating their role in contemporary society.
Self-initiated multidisciplinary programs by Save or Cancel support the development of the contemporary society by identifying opportunities for sustainable and adaptable (re) valorization of the existing, through cultural, editorial, architecture and design projects.