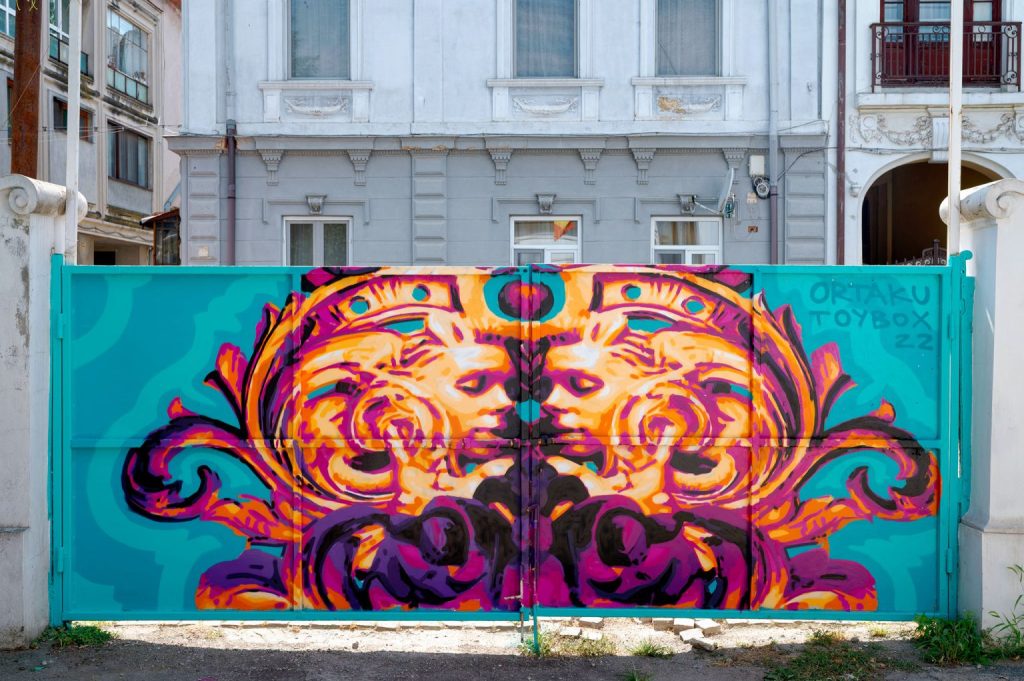 Ortaku & Toybox new artistic intervention during the Un-hidden Romania, at the "Ion Creangă" Branch of Bucharest Metropolitan Library
The new painting made by Ortaku & Toybox, in July 2022, continues the cultural trail of urban artworks hosted by cultural institutions in Bucharest, partners in the multi-year programme Un-hidden Romania. The artistic intervention offers readers and visitors of the "Ion Creanga" Branch of the Bucharest Metropolitan Library an incursion into the creative universe of the artists.
The decorative elements expand the imagination that populates the world of dreams and engage in a dialogue with the decorations of the building, while the female character seems to be in a state of reflection.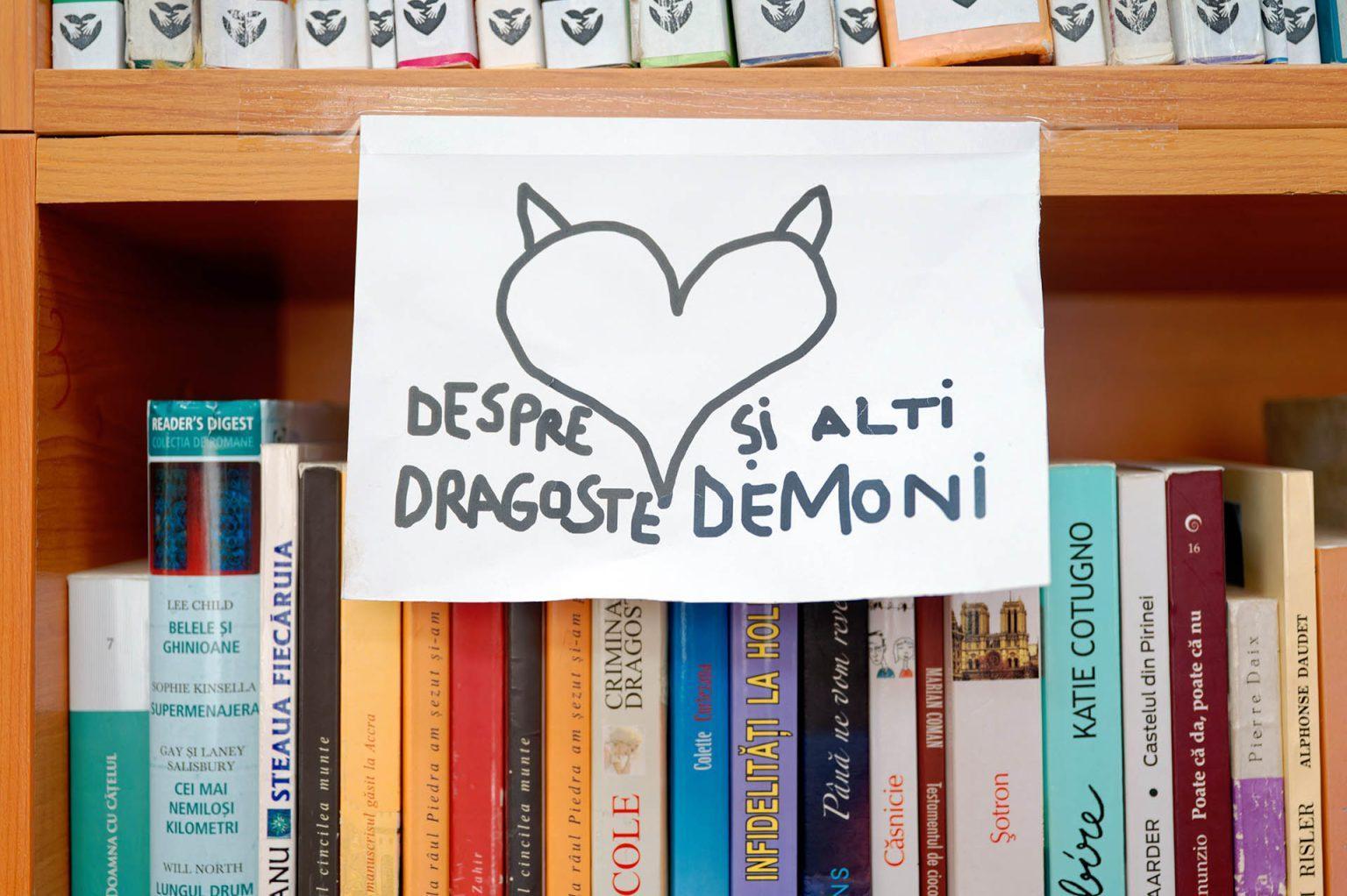 The "Ion Creangă" branch also hosts a very interesting project by Dan Perjovschi, consisting of illustrations describing the sections of the library. Also in this wonderful library, you can find the book Un-hidden Romania, which we invite you to browse.
Photographs by Petre Ghiocel for Un-hidden Romania
Join the programme and experience the visual art that shapes public spaces.
See the artistic intervention created by Pisica Pătrată in Constanta, hosted by the Regina Maria National College of Arts, as well as the multidisciplinary intervention created by SANDi and OANA in Brasov, hosted by Amural 2021, within the Un-hidden Romania multiannual programme.
Follow the Un-hidden Romania programme:
Website: https://un-hidden.ro
Facebook: https://www.facebook.com/unhidden
Instagram: https://www.instagram.com/unhiddenromania
YouTube: https://bit.ly/UHR-playlist
Pinterest: https://bit.ly/UHR-pinterest
feeder.ro: http://feeder.ro/un-hidden/
Programme produced by Save or Cancel
Distributed by feeder.ro
Partners: Metropolitan Library of Bucharest, National Museum of Contemporary Art (Bucharest), Faculty of Sociology and Social Work (Bucharest), Lente (Bucharest), National Highschool of Arts Queen Mary (Constanța), Artipic Association (Iași),
Media Partners: Igloo, Zeppelin, The Institute, IQads, Revista Atelierul, La pas prin Brașov, Litera 9, Romania Pozitivă, Book Hub, Teen Press, Revista Golan
Co-financed by AFCN
The programme does not necessarily represent the position of The Administration of the National Cultural Fund. AFCN is not responsible for the content of the application or the way the program results can be used. These are entirely the responsibility of the beneficiary of the funding.