The work created by Pisica Pătrată continues the cultural itinerary of the street art works in Constanta, offering students, teachers, residents and visitors a vision of an inner, personal evolution of the author as an artist. The National College of Arts "Regina Maria" is probably the most authentic place where Pisica Pătrată could have created such a personal and introspective work, bearing in mind that he was a student of this institution.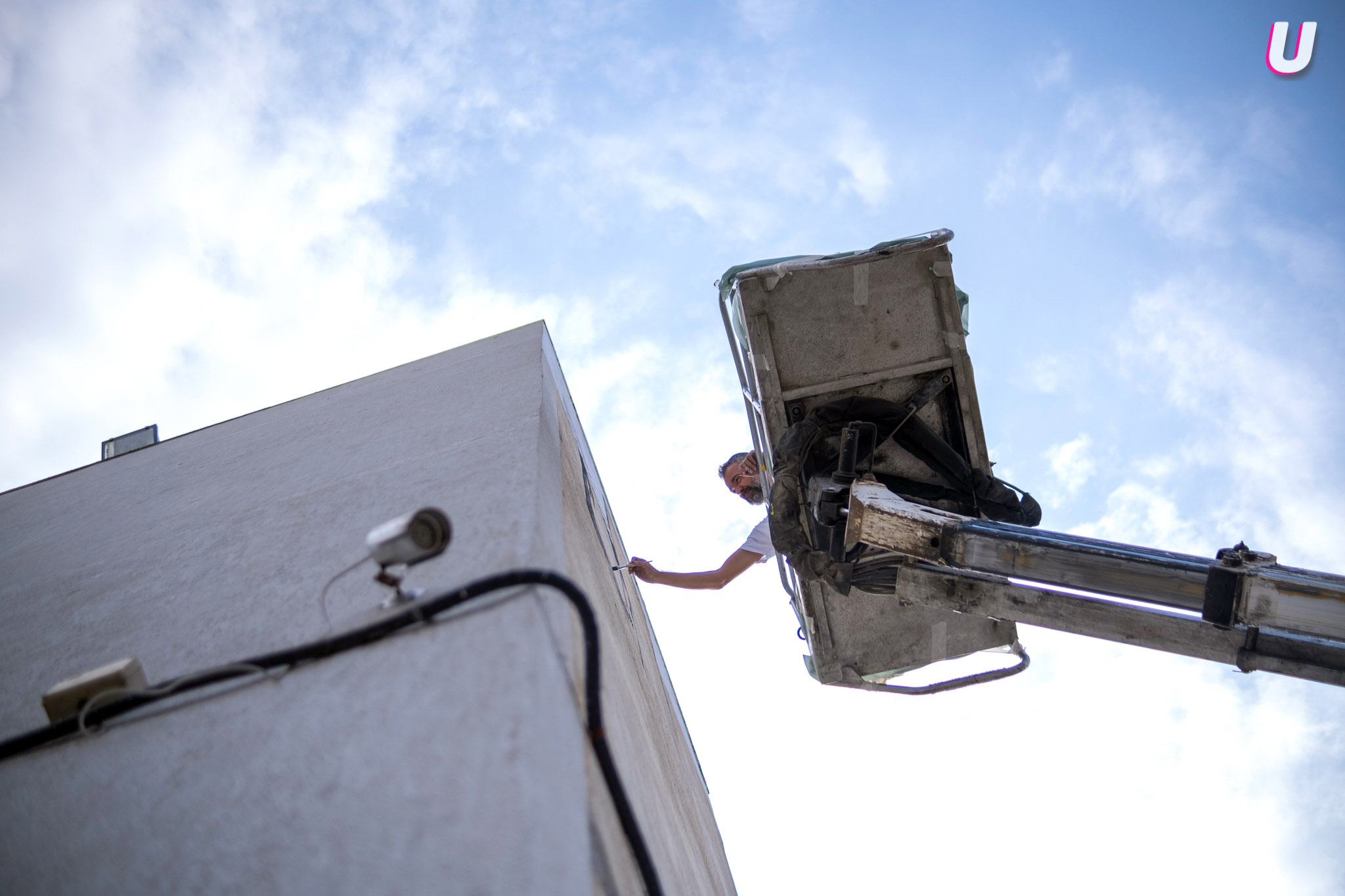 Join the programme and experiment with music and visual art that shape public spaces.
Follow the Un-hidden Romania street art program:
Facebook: https://www.facebook.com/unhidden
Instagram: https://www.instagram.com/unhiddenromania
YouTube: https://bit.ly/UHR-playlist
Pinterest: https://bit.ly/UHR-pinterest
feeder.ro: http://feeder.ro/un-hidden/
Programme produced by Save or Cancel
Distributed by feeder.ro
Partners: National Museum of Contemporary Art (Bucharest), Faculty of Sociology and Social Work (Bucharest), Amural (Brașov), National Highschool of Arts Queen Mary (Constanța), Artipic Association (Iași)
Media Partners: Igloo, Zeppelin, The Institute, IQads, Revista Atelierul
Co-financed by AFCN
The program does not necessarily represent the position of the National Cultural Fund Administration. AFCN is not responsible for the content of the application or the way the program results can be used. These are entirely the responsibility of the beneficiary of the funding.