During the drawing workshop with Serebe and print with Octav Avramescu (aka. Screen printing workshop next to the Jumătatea plină Bookstore), held as part of the Un-hidden Romania program at Lente Lupu, participants learned basic notions about street art and screen printing.
On 14 May, at Lente, at 78 Dionisie Lupu Street, Serebe and Octav talked about street art and screen printing in an informal workshop. In the first part of the workshop, participants were invited to create their own works or start from the sketches made by Serebe.
In the second part of the workshop, Octav Avramescu exposed the images they created on the same screen and helped the participants to print the drawings on paper, which, folded and cut, became an interesting micro-fanzine.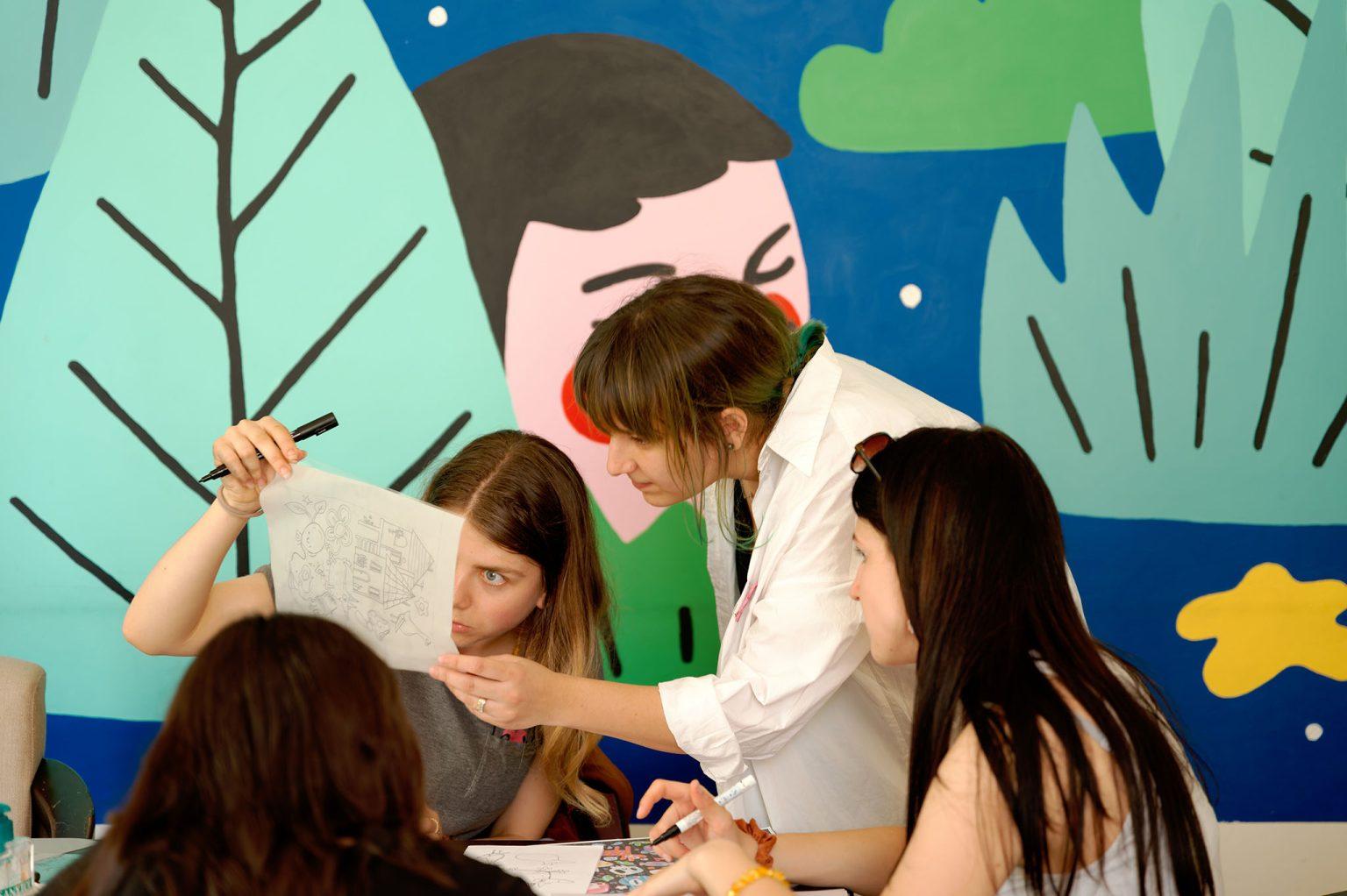 Photos by Petre Ghiocel for Un-hidden Romania
Follow the Un-hidden Romania programme:
Website: https://un-hidden.ro
Facebook: https://www.facebook.com/unhidden
Instagram: https://www.instagram.com/unhiddenromania
YouTube: https://bit.ly/UHR-playlist
Pinterest: https://bit.ly/UHR-pinterest
feeder.ro: http://feeder.ro/un-hidden/
Programme produced by Save or Cancel
Distributed by feeder.ro
Partners: Metropolitan Library of Bucharest, National Museum of Contemporary Art (Bucharest), Faculty of Sociology and Social Work (Bucharest), Lente (Bucharest), National Highschool of Arts Queen Mary (Constanța), Artipic Association (Iași)
Media Partners: Igloo, Zeppelin, The Institute, IQads, Revista Atelierul, La pas prin Brașov, Litera 9, Romania Pozitivă, Book Hub, Teen Press, Revista Golan
Co-financed by AFCN
The programme does not necessarily represent the position of The Administration of the National Cultural Fund. AFCN is not responsible for the content of the application or the way the program results can be used. These are entirely the responsibility of the beneficiary of the funding.