Urban explorers discovered Brasov through art in public spaces on the Un-hidden guided tour, which connected medieval stories with current city life and the art scene.
On 28 August 2021, from 17:00, the guide gave participants of the Un-hidden walking tour a new perspective on the old city and on the local and international artists who created public works on the streets and walls of Brasov.
Throughout the urban exploration, participants met SANDi, and had the opportunity to see her at work, creating the city's newest mural, which is extended with a musical work composed by Oana, being presented at the Amural Festival by the Un-hidden Romania street art program.
Our local guide, Open Doors Travel, has not only taken participants to these hidden places, but also shared their stories and explained the cryptic messages of the current political and social situations in the ARTivism scene. Their local knowledge helped the audience connect the dots as they experienced Brasov from different perspectives.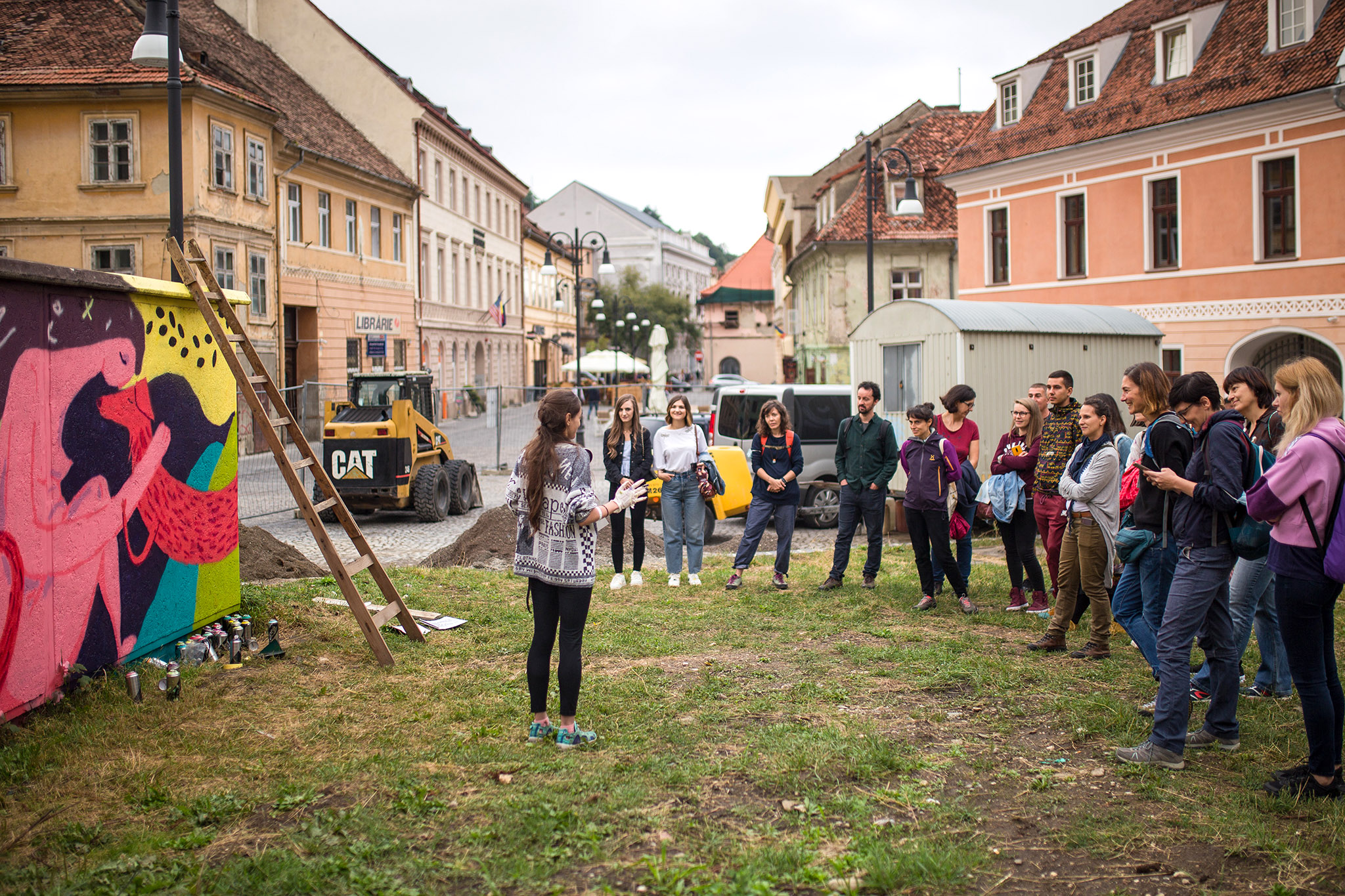 Photos by Orsolya Balint for Un-hidden Romania, and by tour participants.
Follow the Un-hidden Romania programme:
Website: https://un-hidden.ro
Facebook: https://www.facebook.com/unhidden
Instagram: https://www.instagram.com/unhiddenromania
YouTube: https://bit.ly/UHR-playlist
Pinterest: https://bit.ly/UHR-pinterest
feeder.ro: http://feeder.ro/un-hidden/
Programme produced by Save or Cancel
Distributed by feeder.ro
Partners: National Museum of Contemporary Art (Bucharest), Faculty of Sociology and Social Work (Bucharest), Amural (Brașov), National Highschool of Arts Queen Mary (Constanța), Artipic Association (Iași)
Media Partners: Igloo, Zeppelin, The Institute, IQads, Revista Atelierul
Co-financed by AFCN
The program does not necessarily represent the position of the National Cultural Fund Administration. AFCN is not responsible for the content of the application or the way the program results can be used. These are entirely the responsibility of the beneficiary of the funding.